Escape from the Dun Fort
A ser Barristan Selmy adventure in the A Song of Ice and Fire mitology, the fantasy universe created by the genius of Gorge R.R. Martin
A moment of the Defiance of Duskendale
The deeds of ser Barristan the Bold are the stuff of legends:
I wanted to draw a younger version of ser Barristan Selmy and it struck me his image, sword in hand, over a pile of dead bodies, the Dun Fort tower of the fortified town of Duskendale and king Aerys II at his back!
Historically the events of the Defiance of Duskendale took place during the reign of king Aerys II Targaryen in 277 AC.
King Aerys was imprisoned in the Dun Fort dungeons, after being captured by lord Darklyn and Denys's master-at-arms, ser Symon Hollard.
Lord Tywin Lannister was outside the castle walls with the royal army demanding the release of the king upon the menace of storming the castle and putting everyone inside to the sword.
Ser Barristan asked permission to try a last minute rescue attempt, and lord Tywin conceded him 24 hours before attacking; so, the knight performed one of the most incredible of all his legendary deeds.
He concealed himself under a cloack as a hooded beggar, scaled the castle walls under the cover of night, then scaled the Dun Fort walls as well, and fought his way to free king Aerys from the dungeons.
While bringing the king to safety, he avenged his sworn brother, Ser Gwayne Gaunt, by slaying his killer, ser Symon Hollard, as well as other guards who tried to stop him.
The moment he emerged from the Dun Fort tower is depicted in this drawing.
The complete story is narrated at the Westeros.org web site:
http://awoiaf.westeros.org/index.php/Defiance_of_Duskendale

Here are the action movie credits for this one, from the many, ser Barristan Selmy adventures:
from the pen of the literary genius GEORGE R.R. MARTIN
a WINTER DESIGN Production
Starring ser BARRISTAN SELMY, King AERYS II TARGARYEN,
Lord DENYS DARKLYN, Lord TYWIN LANNISTER, Prince RHAEGAR TARGARYEN,
ser SYMON HOLLARD and Lady SERALA of MYR as the LACE SERPENT
and introducing the young DONTOS HOLLARD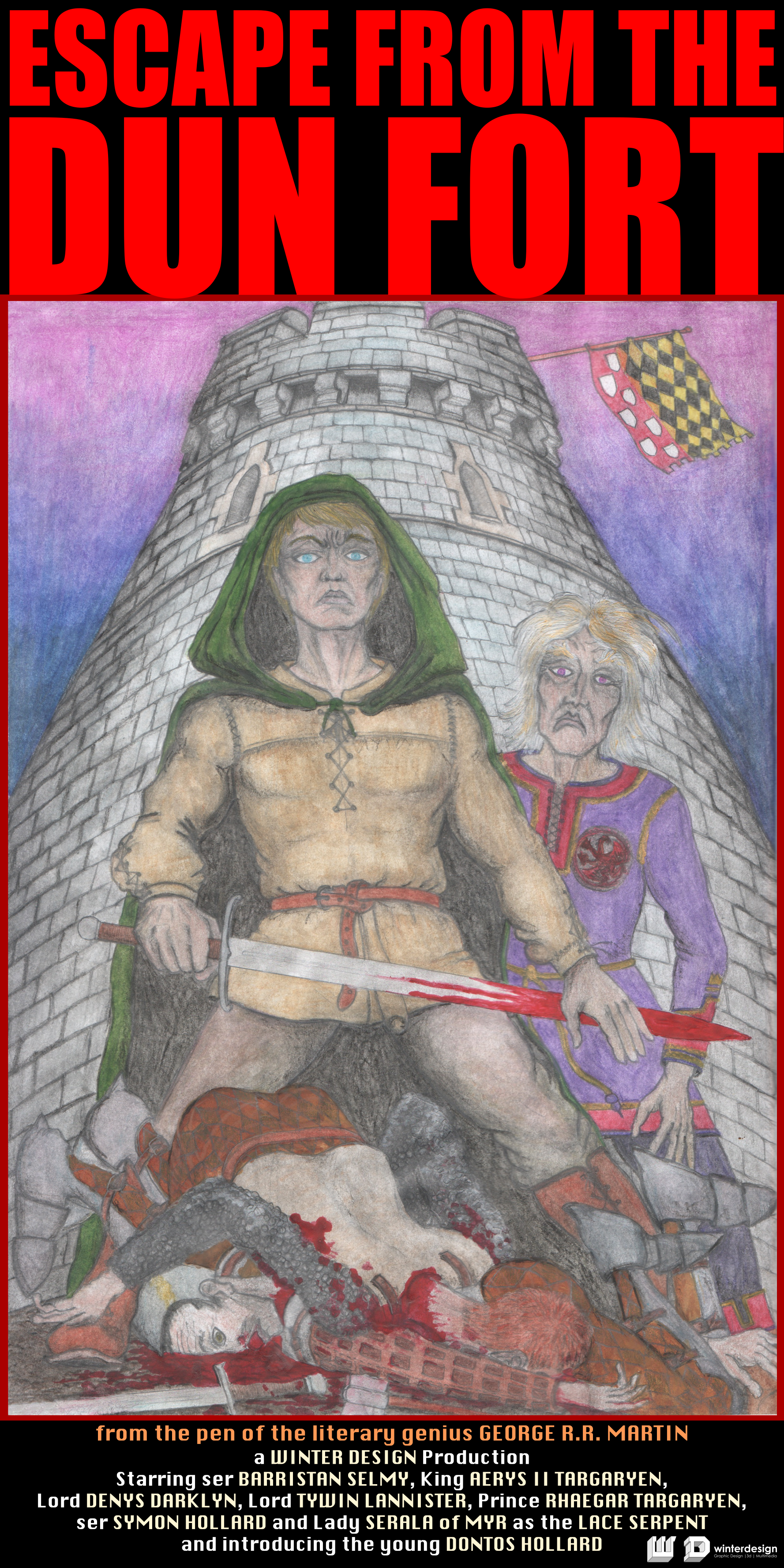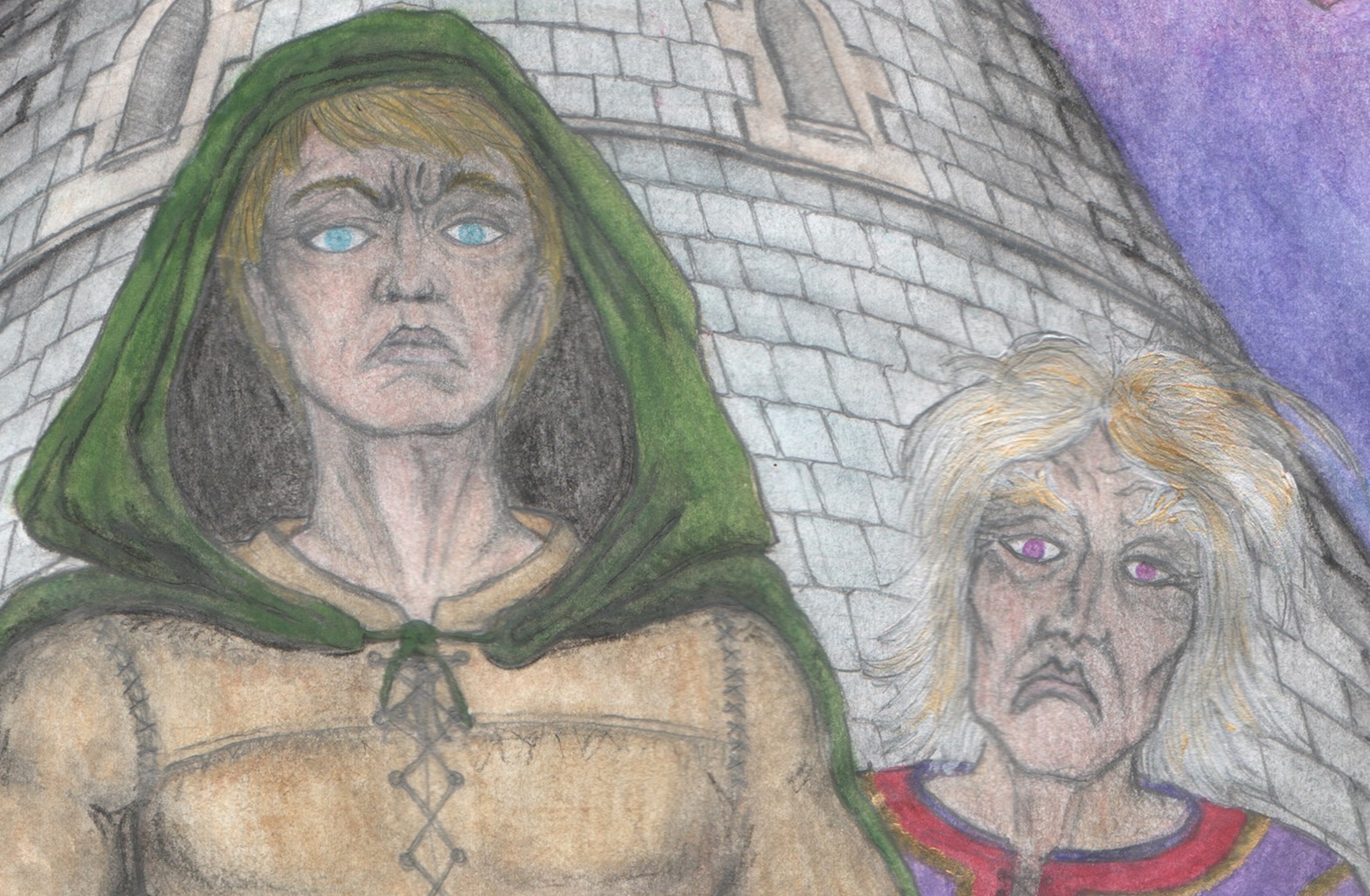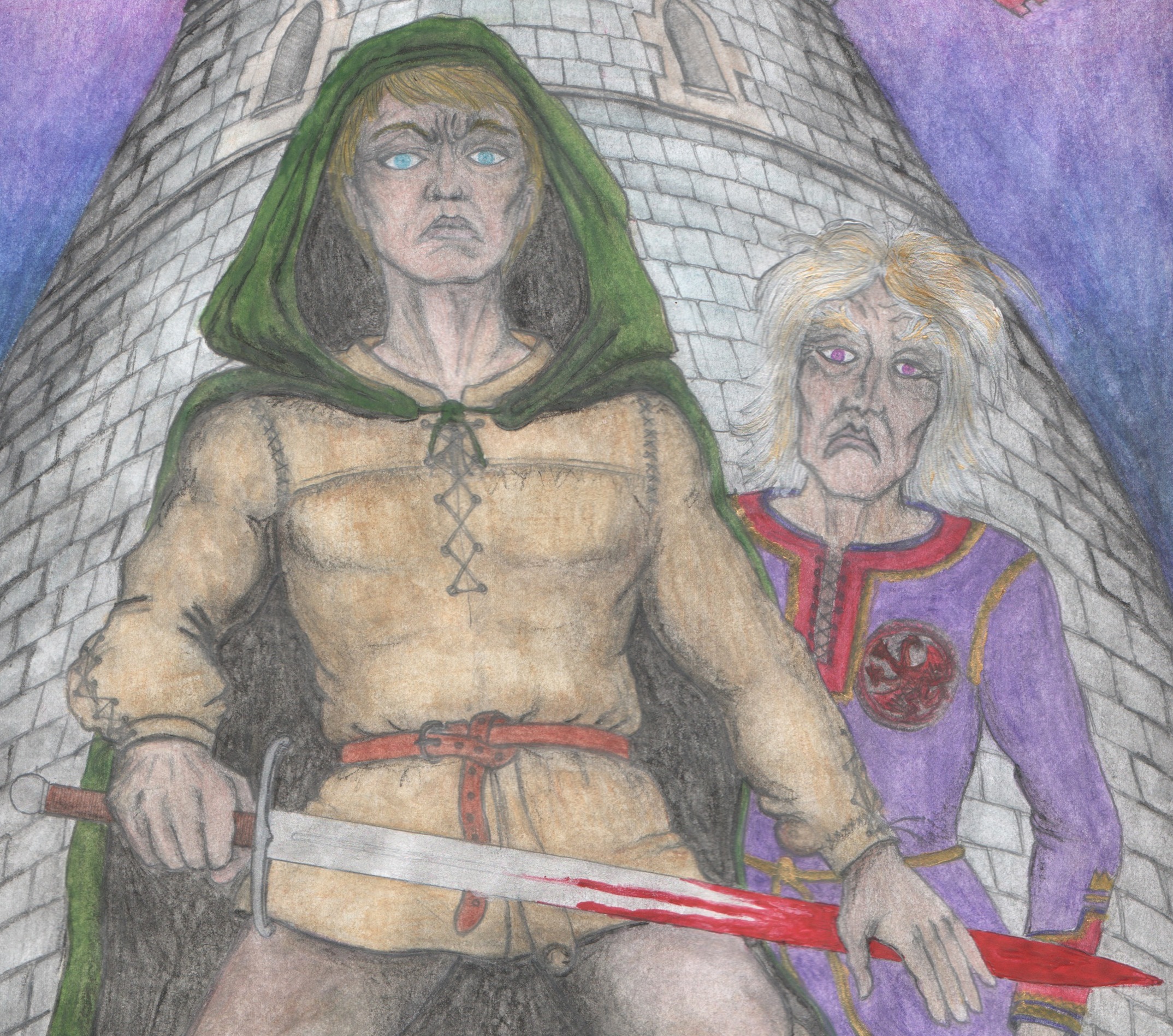 These pictures are part of a drawing series inspired by the A Song of Ice and Fire novel series by George R.R. Martin.
The objective for this drawing series is to present each illustration accompanied by the relative quote from the books.
To present characters and scenes as described in the books.
The Novels are considered Canon, the HBO show, though being amazing, is not object of interest for this drawing series.



Ser Barristan Selmy of the Kingsguard saves King Aerys II escaping from the Dun Fort. by Winter Design is licensed under a Creative Commons Attribution-NonCommercial-NoDerivatives 4.0 International License.
Permissions beyond the scope of this license may be available at https://www.winterdesign.it/.
Escape from the Dun Fort – A ser Barristan Selmy adventure