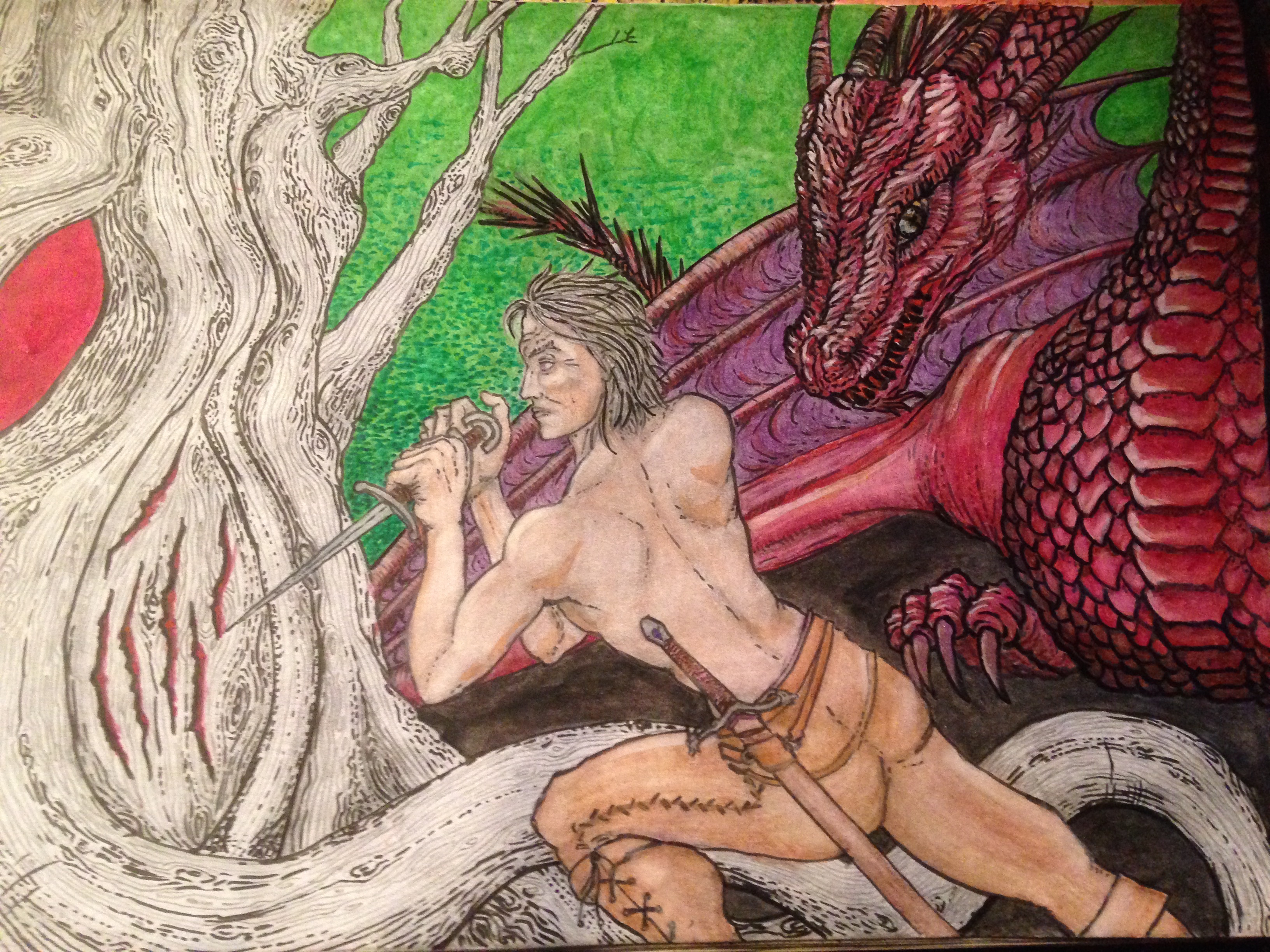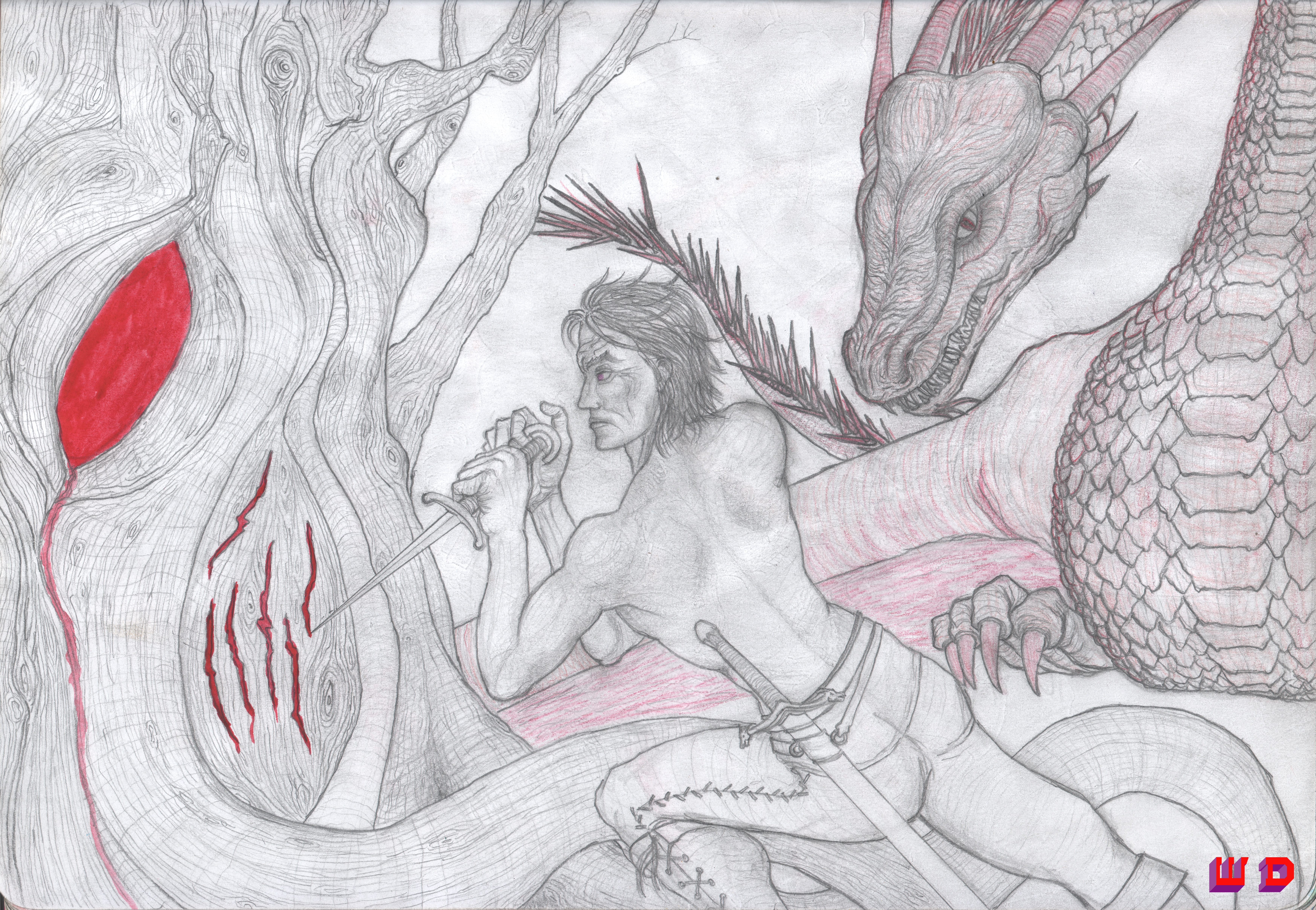 Daemon Targaryen and Caraxes;


illustration forA Song of Ice and Fire by George R.R. Martin

In preparation for the great dragon duel in the sky over the God's Eye Lake.

At Harrenhal Castle, as he waits for his nephew Aemond One-Eye to appear from the sky,
Daemon Targaryen spends the last crucial days of his life, attended only by his dragon Caraxes, slashing the weirwood in the Godswood.

Every cut on the heart tree marks the passing of another day.
Reference excerpt from the book: The Dying of the Dragons – Rhaenyra Triumphant; Fire and Blood
"[…] Daemon Targaryen walked the cavernous halls of Harren's seat alone, with no companion but his dragon.
Each night at dusk he slashed the heart tree in the godswood to mark the passing of another day.

Thirteen marks can be seen upon that weirwood still;
old wounds, deep and dark,

yet the lords who have ruled Harrenhal since Daemon's day say they bleed afresh every spring."

Daemon Targaryen and Caraxes. by Winter Design is licensed under a Creative Commons Attribution-NonCommercial-NoDerivatives 4.0 International License.
Permissions beyond the scope of this license may be available at https://www.winterdesign.it/.
Daemon Targaryen and his Dragon Caraxes in front of the Heart Tree in Harrenhal