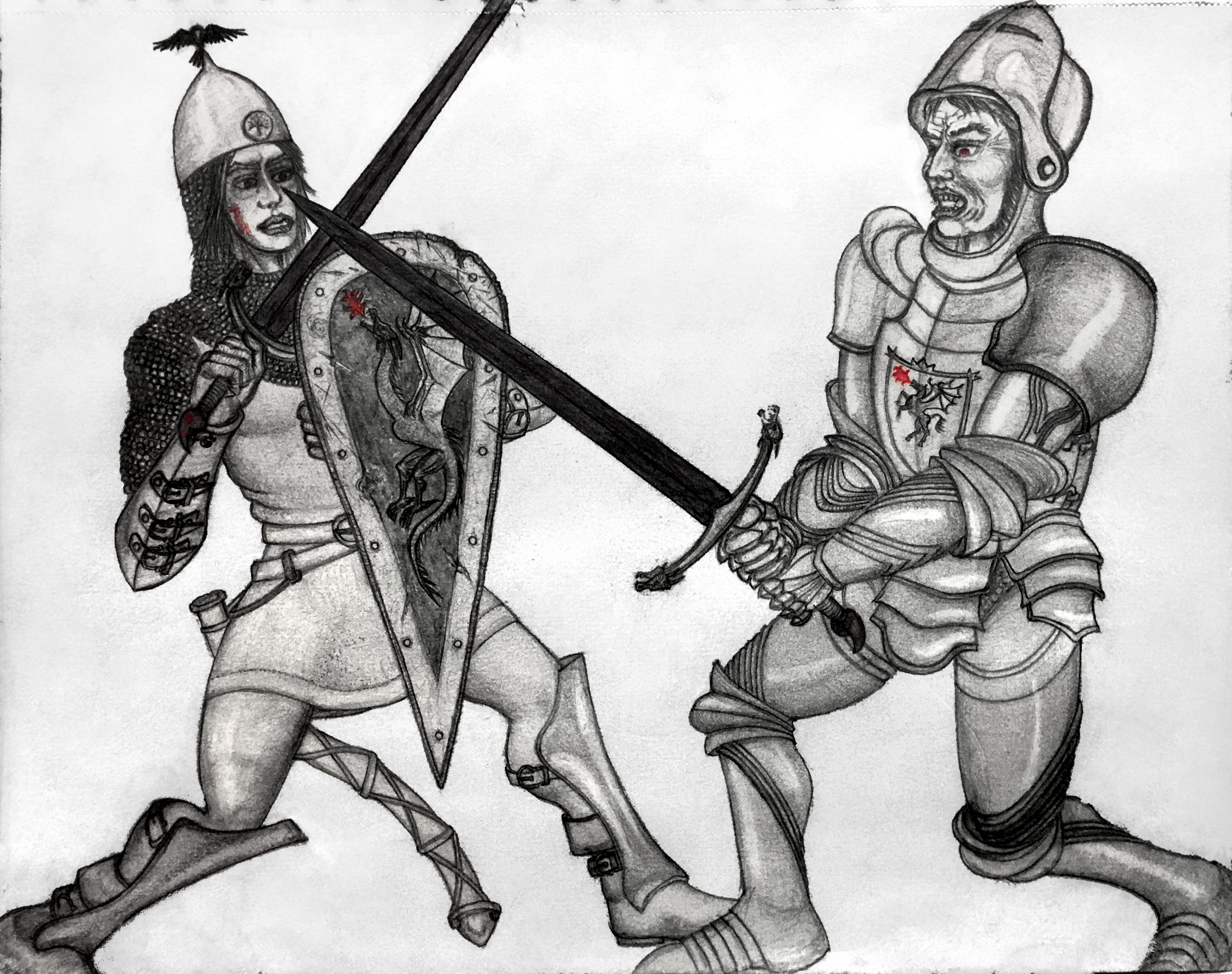 One of the main events occurred during the first Blackfyre Rebellion, at the Redgrass Field battle, the ultimate conflict deciding the outcome for the war.
Lord Brynder Rivers, on the loyalist side, and Aegor Rivers, with the Blackfyre,
fought their legendary duel with the valyrian steel swords DarkSister and Blackfyre
Reference excerpt from the book: 'The Targaryen Kings: Daeron II' chapter; The World of Ice and Fire
The rebellion ended at the Redgrass Field, nigh on a year later.

Some have written of the boldness of the men who fought with Daemon, and others of their treason.
But for all their valor in the field and their enmity against Daeron, theirs was a lost cause.

Daemon and his eldest sons, Aegon and Aemon, were brought down beneath the withering fall of arrows sent by Brynden Rivers and his private guards,
the Raven's Teeth.

This was followed by Bittersteel's mad charge, with Blackfyre in his hand, as he attempted to rally Daemon's forces.
Meeting with Bloodraven in the midst of the charge, a mighty duel ensued, which left Bloodraven blinded in one eye and sent Bittersteel fleeing.
Illustration inspired by the books of George RR Martin.

Bloodraven and Bittersteel duel at the Redgrass Field. by Winter Design is licensed under a Creative Commons Attribution-NonCommercial-NoDerivatives 4.0 International License.
Permissions beyond the scope of this license may be available at https://www.winterdesign.it/.
Bloodraven and Bittersteel duel at the Redgrass Field; from 'The World of Ice and Fire'